Home Renovation Builders Brisbane & Gold Coast
Our Team Will Transform Your House Into Your Dream Home
We're Bruin Builders, the Brisbane & Gold Coast team committed to executing home renovations that are both stunning and functional.
Luxury Styled To Your Lifestyle
 Our team is committed to providing you with a renovation that ticks all the boxes.
Queenslander Home Renovation Specialists
Employed carpenters,
not contractors;
Ensuring quality.
Stunning custom
homes for complex
lots & blocks.
Expert project
management for
perfected handover.
The Queenslander renovation specialists
At Bruin Builders, we're proud of our reputation, particularly on the Gold Coast and in Brisbane's Inner City suburbs, where we've transformed a variety of Queenslander homes.
It takes a special understanding of these charming, character-filled homes to bring them into the modern day without compromising on those elements that make them so special to begin with. 
You can trust in our team to elevate your unique Queenslander into a functional, modern home.
Renovating With Bruin Builders
Draft & Design
The perfect renovation begins with an intelligent design. In collaboration with the team, our design partners ensure they're enhancing your lifestyle, your home's usability, and its style.
Full-Scale Renovation
Our team will navigate the renovation, ticking off each critical stage of the build with detailed workmanship. From demolition works to house raising, we'll set your home up for transformation.
Project Management
A dream renovation process calls for hands-on project management. We'll coordinate every element of your renovation, including the engagement of all tradespersons.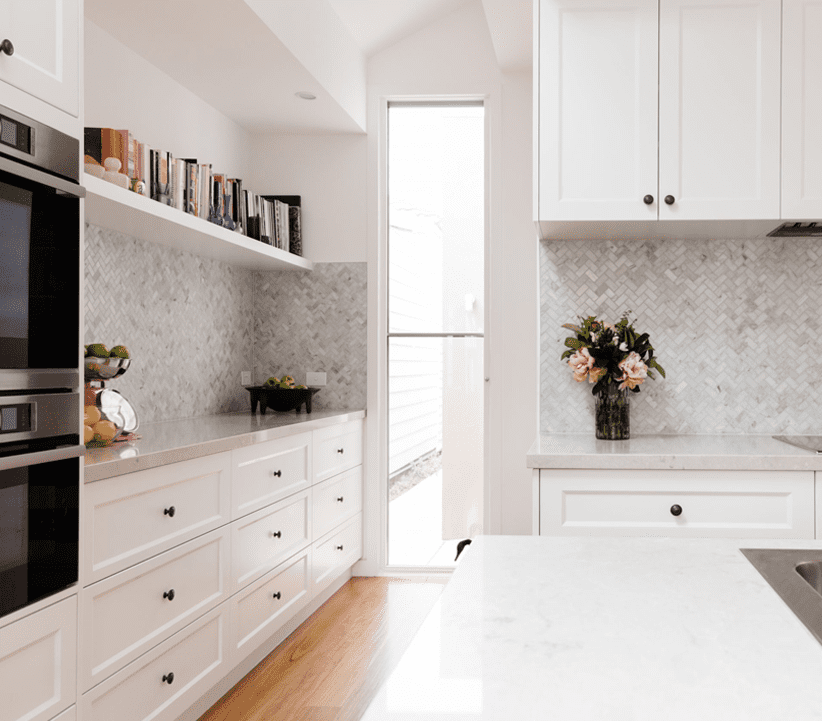 A comprehensive
renovation service
We're committed to providing you with quality by partnering with only the best architects and desginers across Brisbane and the Gold Coast. We take this further by providing exceptional quality in our workmanship, our materials and the installation of each fixture and finally, the quality in how we manage your renovation.
We employ all of our carpenters in-house. This eliminates unfortunate contractor mishaps and provides us with certainty as we outline timeframes and expectations. We'll organise your other trades too, from electrical and plumbing to stonemasons and glaziers, you'll receive a turnkey renovation service.
Why renovate with Bruin Builders?
We're specialists in Queenslander renovations
Our builders have a love and passion for Queenslanders and we believe we've perfected the art of renovating these homes. It's all in maintaining their charm while ensuring modern functionality and a timeless aesthetic.
The best way to ensure quality and a high standard of workmanship is to employ and look after our carpenters. Each member of our team carries the same commitment Bruin Builders was founded on: quality.
Expertly coordinated renovations
We save you time and headaches by managing your renovation on your behalf. As renovation experts, we coordinate your renovation to success. We'll facilitate all the necessary elements of your renovation.
A handover guarantee to protect you
Once your home is just about ready for you to move in, we'll do a thorough check over. We'll ensure our workmanship is perfect, your home is defect-free, and we've achieved everything we promised you on Day One.
The team to execute your stunning & functional dream home
When we build your home, we have the opportunity to enhance your lifestyle for years to come. We don't take this lightly. We've built a powerful reputation across Brisbane and the Gold Coast for our thoughtful build execution, industry innovation, and our exceptional outcomes.
When you want to build a custom home that meets your family's needs and exceeds your expectations, you need Bruin Builders. Backed by 35 years crafting dream homes across Brisbane and the Gold Coast, our team has the know-how to transform your home right, from the foundations up.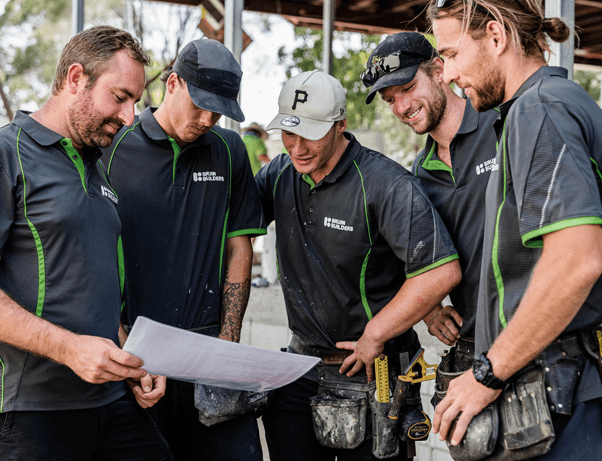 As leading home renovation builders, Bruin prides itself on delivering a professional renovation experience from start to finish. Getting started with Bruin Builders is easy with our 6-step premium renovation process:
An initial meeting with the Bruin team to discuss your renovations. This usually involves a site inspection so we can get a real understanding of your home, site and scope.
We work with you and the designer, either someone you have chosen or one of our trusted partners, to give you building quality and cost feedback from the early stages. This helps to keep the project on track and on budget with a complimentary budget estimate.
Detailed Documentation & Fixed Price Quote
Now that we know the design matches your budget, we move forward to finalise documentation, including final construction plans, engineering and approvals. Once all this work is completed we are able to give you a fixed price quote as accurately as possible.
This is where you will see your concept drawings coming to life! Our experienced and dedicated team will make the whole renovation experience as stress-free and enjoyable as possible.
Time for the big reveal! Take the keys to your home back and walk through it for the first time. We'll come with you, ensuring we've ticked all the boxes for your renovation and your new home is everything you dreamed of.
We take pride in our work, which is why we provide guarantees and warranty on not only the structure but for the finishes and our workmanship as well, making sure you are confident and comfortable for years to come!







"Incredibly Professional"
Geoff and his team were incredibly professional for our recent renovations. Geoff attended our property multiple times to answer questions and provide quotes. He was very responsive on both email and phone. His team left the site clean and tidy and were understanding of our children during the build. Geoff followed up at every step of the way. Would highly recommend him for your every need.







"Excellent Quality of Work"
I cannot recommend Geoff and his team highly enough. At all times they were an absolute pleasure to deal with and the quality of their work is excellent. Bruin Builders worked seamlessly with our architect and their years of experience meant they were able to solve any problem and offer valuable advice when decisions were required.







"Incredibly Professional"
Thanks Geoff and co, Jenny and I are very happy with the finished job and quality of workmanship.







"Incredibly Professional"
Please thank the tradesmen, apprentices and sub-contractors who worked on our house for a job well done, and for their high standard of work. We have been complimented many times for a job well done by neighbours and people in our street who watched as the build progressed.







"Incredibly Professional"
Thank you so much Todd and Geoff for your commitment and work ethic and to Laura and Olly for the most gorgeous lunch. This really is life changing for us and so appreciative to all involved.







"Incredibly Professional"
JoAnne and I are absolutely thrilled with the job you have all done. We felt very comfortable with Geoff from the very first meeting. Thanks for the terrific job you've all done in making our home a pleasure to live in.







"Incredibly Professional"
We had a large and fairly complex project, but Geoff and his team helped guide us all the way from the design stage to the finishing line. Potential issues were identified early enough so they didn't become problems further down the track. I was particularly impressed when I found that the whole Bruin team and contractors had the same attention to detail and high standards. I would definitely use Bruin builders again.







"Incredibly Professional"
We have always found Geoff, his crew and subcontractors to be punctual, hard workers who have been delightful to work with. They handle any old house surprises with ease and thorough communication.
High End Renovations for Brisbane & the Gold Coast
From New Farm to Woolloongabba, and over to Broadbeach Waters. We provide high end renovations across Brisbane and the Gold Coast.
It starts with a
site visit
To get started, book your obligation free build consultation and we will schedule a site visit. We'll discuss your renovation aspirations with you, establish a scope of works, and provide you with a free cost estimate.