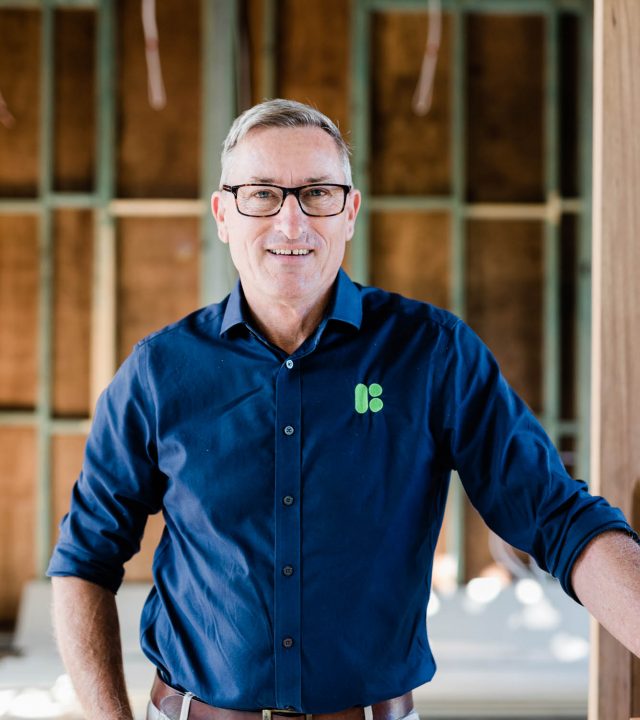 FOUNDER & DIRECTOR OF BRUIN
Bruin has always been about understanding what our client's want, and building a house that will be their dream home.
With over 30 years in the building industry, our business values have always centered on quality work in line with client expectations.
Building more than dream homes across South East QLD
Bruin strive on building relationships whilst building custom, exquisite family homes. Founded by husband and wife, Geoff and Olly, and their daughter and son partnering along side them, Bruin has an invested team both on site and in the office. With a positive and supportive culture, partnering with Bruin is about being a part of the team – a part of the Bruin family.
Simplifying the process
Whether it is with our network of architects, designers and draftsmen, or yours, we work together with them offering costing guides throughout the design phase, to ensure your project stays in line with your budget. We clearly articulate everything your project entails and present this to you in an easy to read document providing you with confidence before we break ground. Then do what we do best – build your dream home with the care and attention you expect.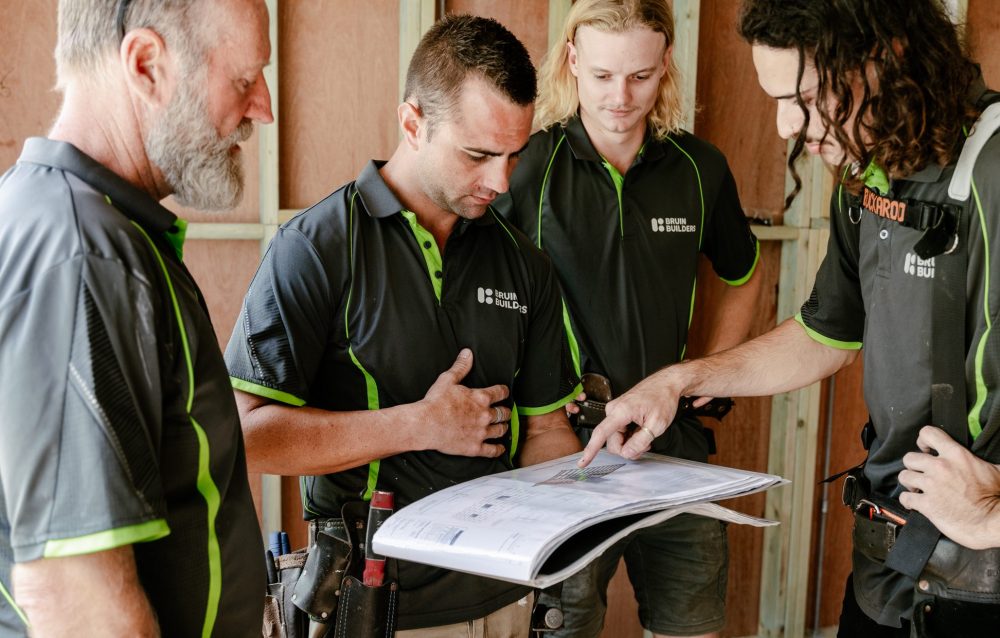 Our goal as your quality builder
We strive for excellence – not only in the attention to detail when it comes to building your home but also in your experience throughout the whole process. With over 30 years experience, we are continuously refining ways to ensure your project is as enjoyable and stress free as possible.

Communication and trust are key, and we make certain you are informed, assured and nurtured through your project from the first phone call, to long after our team have completed the finishing touches on your home.
Geoff and his team were incredibly professional for our recent renovations. Geoff attended our property multiple times to answer questions and provide quotes. He was very responsive on both email and phone. His team left the site clean and tidy and were understanding of our children during the build. Geoff followed up at every step of the way. Would highly recommend him for your every need.
I cannot recommend Geoff and his team highly enough. At all times they were an absolute pleasure to deal with and the quality of their work is excellent. Bruin Builders worked seamlessly with our architect and their years of experience meant they were able to solve any problem and offer valuable advice when decisions were required.
Thanks Geoff and co, Jenny and I are very happy with the finished job and quality of workmanship.
Please thank the tradesmen, apprentices and sub-contractors who worked on our house for a job well done, and for their high standard of work. We have been complimented many times for a job well done by neighbours and people in our street who watched as the build progressed.
Thank you so much Todd and Geoff for your commitment and work ethic and to Laura and Olly for the most gorgeous lunch. This really is life changing for us and so appreciative to all involved.
JoAnne and I are absolutely thrilled with the job you have all done. We felt very comfortable with Geoff from the very first meeting. Thanks for the terrific job you've all done in making our home a pleasure to live in.
We had a large and fairly complex project, but Geoff and his team helped guide us all the way from the design stage to the finishing line. Geoff was great at identifying potential issues early enough so they didn't become problems further down the track, he was also able to listen to what we wanted and managed to give us plenty of choices along the way. I was particularly impressed when I found that the whole Bruin team and contractors had the same attention to detail and high standards. I would definitely use Bruin builders again.
We have always found Geoff, his crew and subcontractors to be punctual, hard workers who have been delightful to work with. They handle any old house surprises with ease and thorough communication.