Custom Home Builders in Brisbane & Gold Coast
Our team builds elegant dream homes, to suit your vision.
We're Bruin Builders, the Brisbane and Gold Coast team to rely on to ideate and create stunning homes that function as you've always dreamed.
Brisbane Custom Home Builders
Welcome to Bruin Builders! We're your dedicated team of custom home builders right here in Brisbane. We help you design your dream home tailored to your specific needs, bypassing the endless search for a pre-existing home that ticks all your boxes.
We're aware that every dream home is as unique as its owner. That's why we're committed to working closely with you to make sure your new house is the home you've always desired.
Excited to get started on your custom home? Reach out to Bruin Builders today. We can't wait to schedule an initial consultation to begin the process and answer all the queries you may have. After all, we're in the business of turning dream homes into reality!
Our Home-Building Journey: From Concept to Reality
When you opt for Bruin Builders, you're choosing a seasoned team that's dedicated to ensuring your new home is all that you've dreamt of and more. As your personal custom home builders, we're with you at every stage, maintaining transparency so that you're always in the know.
Although each home-building journey is unique, we typically follow these steps:
Our adventure together starts with a friendly meet-up at your property site. Here, we focus on understanding your vision and needs for your dream home. Your voice is our guide!
Once we're on the same page, we offer a complimentary quote for your custom build. We're always available to discuss any part of the plan, ensuring that your desires and priorities are at the heart of your new home.
With the budget clearly defined, our professional engineering partners get to work, perfecting all the finer details. Then, we provide you with a fixed-price quote that encompasses the entire project.
This is when the magic really happens! Known for our top-notch workmanship, we at Bruin Builders will begin transforming your dream home design into a reality. Our team of project managers, carpenters, and other experts aim to make the building process as seamless as possible for you. Just sit back, relax, and await your new home!
Once the build is finished, it's time for the big reveal! We'll guide you through your new home, explaining the different features, and ensuring you're delighted with the outcome.
Keen to learn more about how Bruin Builders can help with your custom home build? Feel free to give us a call at (07) 3050 5652 or drop us an email at [email protected].au. Our friendly team is always ready for a chat about your future dream home project!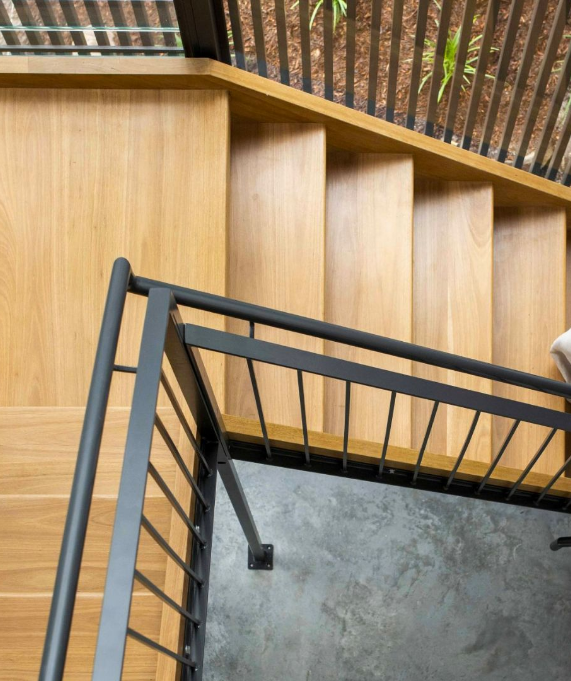 Why Bruin Builders is Your Best Choice for Custom Home Builders in Brisbane
Looking for a trusted custom home builder in Brisbane? Let us share some reasons why Bruin Builders should be your number one choice:
Here at Bruin Builders, we cater to all these needs and more. We get it – everyone's dream home is unique, and that's why we offer a variety of customised services. Our friendly and professional team of builders will work with you from the get-go, supporting you from the initial design brainstorm to the final home-building stages. We're all about making your dream home come to life.
Here's what makes us shine among the rest:
Fostering Valuable Partnerships
Good relationships are the heart of a successful project. That's why we make it a point to foster strong partnerships with industry professionals like town planners, engineers, and certifiers. Together with our in-house designers and architects, we make your home-building process as smooth as a breeze.
Mastering Complex Block Designs
Got a plot that's a bit out of the ordinary? Narrow, sloped, or a bit different? No problem! As your go-to custom builders in Brisbane, we're all about turning challenges into opportunities. Our network of designers are more than capable of creating a home that maximises your space and fits your block like a glove.
Coordinating Every Little Detail
At Bruin Builders, we believe in making things easier for you. From sketching the initial home design to the last stroke of paint, we've got everything under control. We have a team of trusted professionals ready to manage all tasks, so you don't have to worry about a thing.
Crafting Unique Custom Homes
Your home should be as unique as you, and that's our motto when it comes to building custom homes. We team up with our network of designers and architects to push boundaries and create homes that are not just visually appealing, but also a mirror of your personality. Whether you're into eco-friendly designs or something more quirky, we're here to make it happen.
Quality with In-House Carpenters
Quality is our middle name and we ensure this by employing our own carpenters. This way, we have full control over the workmanship and can confidently guarantee top-notch results every time. Having an in-house team also helps us avoid common issues that can arise from working with external contractors.
Leveraging 35 Years Building Experience
Building a home should be exciting, not stressful. We aim to provide you with a smooth building journey and a home you'll be proud to show off. With over three decades under our belt, we have a proven track record of providing an outstanding customer experience and innovative building designs. We love using this knowledge to create unique and one-of-a-kind homes.
Providing Comprehensive Handovers for Your Peace of Mind
When your project is complete, we don't just hand over the keys and say goodbye. We walk you through the property to ensure everything is as you've dreamed. Your satisfaction is our ultimate goal.
So, if you're looking for a custom luxury home builder in Brisbane that can turn your vision into a reality, Bruin Builders is your answer. Our blend of experience, expertise, and unwavering commitment to customer satisfaction make us your perfect home-building partner. Get in touch today to find out more about how we can turn your dream home into a reality.
Get to Know Us: The Bruin Builders Family
Bruin Builders was born from the team spirit of husband-and-wife duo, Geoff and Olly. Now, along with our children, we're a family-led business that deeply values solid relationships and the creation of exceptional custom homes in Brisbane and the Gold Coast.
Our strength lies in our diverse team. We have a blend of skilled professionals, including designers, architects, and draftsmen. Plus, we coordinate with a wide range of tradespeople such as painters, plumbers, and electricians. This ensures that every stage of the build is taken care of with precision. Our ultimate goal is to deliver homes that not just meet, but exceed your expectations.
With a wealth of experience of over 35 years, we have mastered the craft of transforming an idea into a tangible reality, ensuring a smooth journey throughout the process. If you're intrigued about building your next custom home with us, reach out today to organise your build consultation, and we promise to guide you every step of the way.
The Variety of Top-Tier Services We Offer
Our expert Brisbane custom home builders offer more than just custom homes. We provide a wide array of high-end building services, such as:
Whatever your home building or renovation needs are, feel free to get in touch with us today. We're eager to assist you on this exciting journey.
At Bruin Builders, our mission is to transform your vision of a dream home into a beautiful reality with our comprehensive custom home builds and renovation services.
Ready to embark on the journey of creating your custom home? Contact us today. We'll arrange a consultation to understand your needs and demonstrate how we can make your dream come true. You can call us on (07) 3050 5652, email us at [email protected], or fill out our easy-to-use form, and a member of our team will respond as soon as possible.
"*" indicates required fields